Day-of: Tickets on sale and for pick-up at:
D'Amico Coffee Roasters at 309 Court Street
Caputo's Bakery at 329 Court Street
Join us for another delicious event to enjoy sumptuous fare from some of the top chefs of Brooklyn. Stroll through the historic neighborhoods of Carroll Gardens and Cobble Hill for our first-ever Crawl, sponsored by Edible Brooklyn. Led by D'Amico Coffee Roasters, (est. 1948) and Caputo's Bakery, (est. 1904), we're promoting local - highlighting exquisite cuisine, specialty drinks, artisans and more. Celebrate our treasured longtime small businesses along with sampling the new. Brooklyn's finest chefs and food/beverage artisans will offer divine seasonal dishes and refreshments to support Seeds in the Middle, a non-profit that empowers Brooklyn's neediest children to eat healthy and stay active and elephants!
Enjoy phenomenal fare while supporting worthy causes. Buy tickets now!
Enjoy fun & music in the parks
Carroll Park
4 PM: Ballroom dancing for all ages! Learn special dances with Danielle Lima of Dancing Ballrooms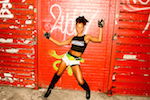 5 - 8 PM: Dancing Hands for Dancing Feet - Salsa Musica with Mimi and Sammy
Do you like to play instruments and music? Help Mimi and Sam with the drums, shakers, tambourine, Or bring your own!
After 5 pm, get a great Afro-Caribbean dance workout with fitness extraordinaire Jessica Phoenix of Fiyah-Fit AND learn Brazilian "forro" dance from sensational Silvana Novais & Celso Nunes
Cobble Hill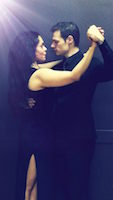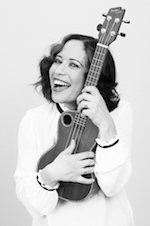 5 PM - Child Alert! Hurry over to the park for Lucy Kalantari's jazz age music for kids and families! Check out her new album, "Big Things."
6-8 PM - TANGO! Viva Argentina! Enjoy sensuous dancers and even learn to tango. Merengue, anyone? Introducing Strictly Tango's Mika Oyaizu and Daniel O'Connell Triolo! ! PLUS Dancer extraordinaire Ray F. Davis
A special thank you to all our past restaurants, chefs, sponsors, donors, performers and media partners and volunteers - and to all who came to our Tastes of Brooklyn 2011 and 2012 outdoors near Borough Hall. Welcome to our new event!
---
Contact Us