Save the Date! Thursday, April 27
Join us for sumptuous fare at the Spring Carroll Gardens-Cobble Hill Crawl
A tremendous thanks to all our chefs and participants in the first-eve Crawl in Carroll Gardens and Cobble Hill on Oct. 20. Now, save the date! We're doing it bigger and better for the Spring Crawl on Thursday, April 27.
Stroll through the historic neighborhoods of Carroll Gardens and Cobble Hill for our premiere Spring Crawl. Led by D'Amico Coffee Roasters, (est. 1948) and Caputo's Bakery, (est. 1904), Avlee Greek Kitchen, Awash, Monteleone's Bakery, Stinky Brooklyn and more, we're promoting local - highlighting exquisite cuisine, specialty drinks, artisans and more. Celebrate our treasured longtime small businesses along with sampling the new. See our Fall Brooklyn's finest chefs and food/beverage artisans. We are once again offering divine seasonal dishes and refreshments to support Seeds in the Middle, a non-profit that empowers Brooklyn's neediest children to eat healthy and stay active and elephants! Families! Don't forget to check out our student-run Hip2B Healthy Markets. Kids, chefs, want to join us? Email: tastesofbrooklyn@gmail.com.
Tickets on sale soon!
A special thank you to all our past restaurants, chefs, sponsors, donors, performers and media partners and volunteers - and to all who came to our Tastes of Brooklyn 2011 and 2012 outdoors near Borough Hall. Welcome to our new event!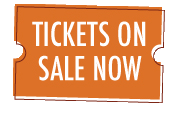 ---
Contact Us